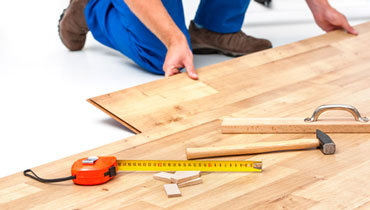 Engineered wood is an innovative flooring material, manufactured to provide extra solidness, longevity and durability to every project without preference between domestic or commercial settings. This type of wood flooring comes with a mixture of advantages between real wood and a manufactured product. It copies the style, texture and colour palette of the rich hardwood timbers but it's also being solid and having the flexibility of endless installation possibilities.
Because engineered wood gained so much popularity for the last few decades we have decided to focus our flooring experience, knowledge and creativity in providing first class quality engineered floor installations in London and the surrounding areas, in order to meet all the needs and demands of every remodelling project. Engineered wood floors have a lot of benefits and they have the potential to meet all the requirements of value for money. Starting with the visual satisfaction of owning a real wood floor, and the elegance and warmth it adds to every home. Then we have the high traffic resistance, the low maintenance, the flexibility of different installation options, the adaptation to any subfloor, setting, environment or dimensions.
Due to the beneficial nature of engineered wood, many people consider purchasing it. In order to offer the best floor fitting our experts designed a special installation methodology, closely following the highest standards of the profession, and by providing timely, affordable and professionally done service.
Our Services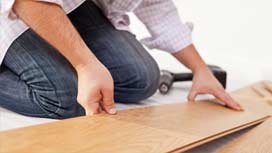 This type of fitting is a mix of the benefits of the hardwood installation with its beautiful and long-lasting results, and the easy methodology of laying laminate. In addition, as a manufactured product, engineered wood is made extremely durable and solid which will last you forever, providing you with the option of being transformed, the same as solid wood, by sanding and staining, also coming in a great variety of textures and wood species. Floors are easy to maintain and this fitting has the flexibility of numerous installation options, depending on the individual project.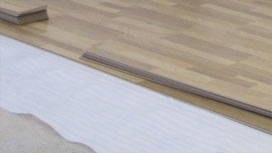 Besides the benefits of owning an engineered wood construction in your working place, such as the longevity, durability and classic and never out of trend style, commercial floor fitting, done by our technicians, offers you a lot more. Our experts have a special installation system designed and selected for our commercial clients in order to provide timely, affordable and professionally done fitting. Recognising the needs of the business world, we will transform your working space and making it super attractive for your clients by simply installing engineered wood flooring in no time and for a low cost!
Dear Dimitri, Thank you for completing the work on time and to a great standard. I am very pleased with your team who worked swiftly and cleanly. I am very pleased with the finished product which I hope we will enjoy for many years to come.
A job done very well. Thank you.
Very happy. Very good overall.
Very happy with quality of the flooring and the standard of the fitting and service in general.