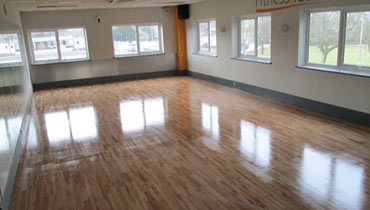 School engineered wood floor fitting in London is something we specialise for years. Schools are usually the commercial building, which flooring suffer most of the daily use and the high traffic. Besides thousands of young pairs of feet crossing the halls and the rooms daily, you have the school's personnel, teachers, visitors. In addition, most of the school buildings in London area are used for community meetings and other activities during the afterschool hours. All the high traffic accumulated for one school year completely has the potential to destroy the flooring. So, if you are planning a school renovation and remodelling, you better consider installing an engineered wood flooring, because it is an affordable option and comes with longevity, durability and resistance to the aggressive environment. For this plan, Engineered Floor Fitters experts are glad to help in London area with our excellent, professional and low cost school engineered floor fitting service.
We recognise the needs of the school project. First of all, starting that kind of floor fitting project, we know we have limited time in order not to interrupt the learning and working process. For that scenario we have an option to work during some of the holidays, however, our installation services are timely and hassle-free and our staff is disciplined and well-organised and even doing our job during the school hours won't be a problem. We know the schools often have also limited budget compared to the large areas, which need remodelling, such as sports halls, hallways, classrooms, etc. Don't worry, because we provide excellent service at low costs and with any additional hidden charges and prices. Our experts provide free prior visits and consultations in order to settle on the best school engineered floor fitting strategy for your London project and clear out the prices of all the suggested services.
If you wonder why engineered wood is your best option for a school floor installation project, here is why. Firstly, engineered wood is a manufactured product with significant longevity and durability and it has high traffic resistance the other flooring options can't offer. More, engineered wood comes with the beauty and elegance of hardwood, but at a more affordable price. The good news is you don't have to neglect the overall good and pretty impression in order to save some cash. In addition, engineered wood comes with a variety of finishing products options, which are not only hard-wearing but also environmentally and natural, because where there are young people and children, powerful chemicals are completely forbidden. Engineered wood, also, is a pretty low-maintenance product and easy to clean and take care of. So if the cleaning crew follows the simple strategy, advised by our experts, you will enjoy it for longer. Saving extra money from purchasing sanding and refinishing services often is also a big plus.
Engineered wood planks come in tongue-and-groove installation style, which makes school engineered floor fitting we provide in London super easy, hassle-free and quick. Dealing with that type of flooring material you get also the flexibility of various installation styles, suitable to every project. For example, if after the prior inspection and preparation our technicians suggest floating installation, this will be because the subfloor can't be even or dry for some reason, which is the reason hardwood can be an option because future issues are most likely to happen.
Testimonials
Excellent service, fast installation, friendly staff and moderate prices. What more can someone ask for?
I am really satisfied with the quality of your work and the helpful information you provide. Now this is professionalism and class!