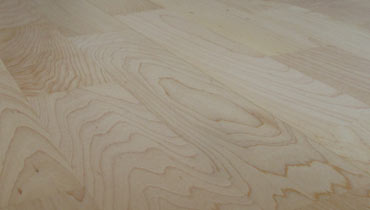 If you are in the entertainment business, you probably know the importance the neat and attractive ambience have and how details such as decorations, furniture and the overall setting can make a difference, as essential as good music and lighting can be. Starting a club and bar business in London the first thing you have to do is making a good impression with an original style and design because this is the first thing, which will attract people in. Creating a creative design isn't that simple as you know, but we at Engineered Floor Fitters can help you, sharing the best and proven formula to start with. If you crave to boost the beauty of the setting and highlight the attractive appeal of your decoration and furniture, the best thing you can start with is to purchase engineered wood flooring.
Engineered wood is an excellent choice, especially for commercial buildings and here is why. Firstly, engineered wood planks are manufactured products, made from several layers of lumber material or plywood, glued together for extra stability and sturdiness, which makes the product perfect for high traffic spots and the aggressive environment a floor can experience in a club or bar. On the other hand, engineered wood is finished with a real wood top layer, which gives its owner the flexibility to choose between a variety of wood species, textures and colours.
Engineered wood is suitable for any style, no matter if you plan a rustic design, something contemporary or you want to interlace a classical and elegant vibe. In addition, the material, imitating hardwood timbers, is way more affordable than solid wood and won't break the bank. Finally, it is a low-maintenance product, which makes it an excellent alternative for clubs and bars, where the daily (or maybe it is more proper to say nightly) use can cause wear-and-tear. Now, when you know the good thing about owning that type of flooring, you definitely have to consider it and Engineered Floor Fitters is here in London to be your helping hand for your clubs and bars engineered floor fitting project.
Besides the benefits of engineered wood material, the clubs and bars engineered floor fitting process has other profits, especially done by our experienced, organised and well-trained technicians. Our floor fitting strategy is specially designed for our commercial clients and offers a timely and efficient service at an affordable price and consistent with the busy schedule of our business clients. Our company provides a variety of engineered wood installation options, suitable for the needs of the overall environment and setting.
For example, in case after the prior free inspection of the room and consultation and also the subfloor preparation is done, our technicians consider the subfloor can't be completely even or dry for some reason, they will suggest a floating composition, including installing insulation moisture barrier underlay under for extra fixation. The method is perfect for more challenging projects and it is part of the flexibility of the engineered wood flooring to adapt to any setting and provide longevity and durability in every scenario.
Don't hesitate to contact us for consultation on your engineered floor fitting project in London. Call us on Engineered Floor Fitters or through our e-mail – info@flooringservices.london.
Testimonials
You can easily notice when floor installation job is done by experts and according the highest standards. Very timely, very accurate, very professional.
The workmen were friendly and experienced and done amazing job. Also thank you for suggesting engineered wood flooring, I am totally pleased with the result.