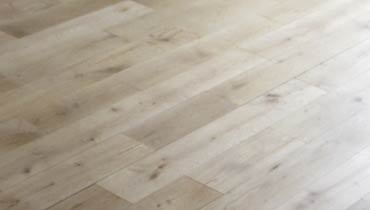 The neat ambience in every restaurant or pub in London is really important to draw clients in because they can be impressed not only by the delicious cuisine but also the visual presentation you offer to them. Classical or eccentric and bold furniture, amazing art pieces and modern decoration – all these interior design choices can shine with a new and bright light, when a professionally looking and sleek engineered floors is their background.
Engineered wood is a great option not because of its durability, solidness and longevity, which come with the manufactured structure of the material and also because it is a pretty low-maintenance product, which requires a simple everyday cleaning system. The annual care is also essential in order to prevent issues and recoating the hard-wearing finishing layer every 12 months is an affordable service, which won't break the bank and also won't stop your work for a long time. Finally, engineered wood comes in a variety of wood species options, suitable for every style and desire.
We at Engineered Floor Fitters provide a great restaurant engineered floor fitting service, specially designed for our commercial clients in London area. The best features of our service are the timely performance, the individual approach, the affordable price and the full respect our experts have for the client and their dedication to making your dream project comes true. In addition, we have a special offers section you can check out and find how to reduce our already great prices. Part of our special deals is the free estimate we offer in London. We will come in a convenient for you time, so our technicians have the chance to inspect the room where the engineered wood floor will be installed and create the best fitting strategy. Keep in mind, there is nothing like a too challenging project for us and you can count on our fitting department specialists even when you think no one can help you with the unusual dimensions your room has.
Speaking of the free site visit and estimate we offer, let's have a further look at the restaurant engineered floor fitting service steps:
Inspection
This is an essential process. We will inspect the existing subfloor and its specifics in order to choose the best installation option. Inspecting the surrounding environment is also important and leaving the engineered wood material to acclimatise to the new setting, humidity and temperature level. Finally, inspecting the condition of the engineered wood panels to prevent installing damage during the transportation or for some other reasons planks.
Preparation
Preparing the subfloor properly is the guarantee for a perfectly looking engineered wood flooring. The base, being concrete, plywood or existing floor, must be even, dry and completely dust-free, otherwise, future issues are likely to pop out.
Installation
Engineered wood planks fitting is a flexible system, which comes in several alternatives. The planks come in tongue-and-groove style and can be laid directly on the subfloor by nailing them down or glueing, over insulation underlay or in floating composition, stapled, nailed or glued together.
Testimonials
Thank you once again! I will definitely recommend you to everyone I know and need a professional engineered floor fitting service in London area! Very tidy, timely and professional performance!
Now that is what I expect from one professional and hard-working team to offer! As a businessman myself I expected experienced technicians and I am completely pleased with the result at my restaurant.
Perfect job, I am so pleased. I am a small restaurant owner and didn't want to spend to much time on my flooring project, but my little restaurant desperately needed a new flooring. Now I have it, it looks perfect, the technicians were super polite and friendly and they have done their job in no time!