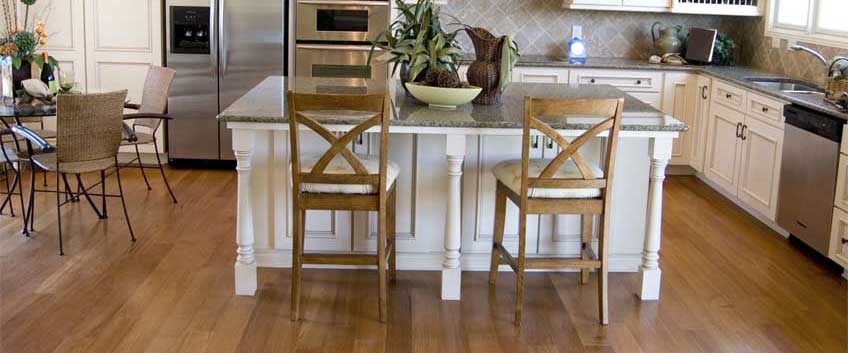 When purchasing wood flooring everyone is looking for something different. While some people are all about the look and the style, others prefer to invest in stability and easy to maintain nature. No matter if you are one of those people that admire functionality, or you are all about the visual effect, we can say it for sure that everyone is looking for longevity because no wooden floor's feature is that important if it cannot last for a long period of time. Longevity is, in fact, among the most important aspects of your purchase. The good news is that with the technical excellence and improved market, we can enjoy nowadays, you don't have to compromise anymore. The perfect combination of functionality, look and durability can be found very easily, you just have to search for engineered wood floors. In fact, engineered wood takes the best from all the worlds and offers style, sturdy construction and hard-wearing nature and everyone wants to have it in their homes!
The best feature of engineered wood and what makes it an innovative and very smart-made product is its structure. Although real wood product as solid wood timbers, engineered wood planks are manufactured in order to be resistant and reduce the impact and damages solid wood timbers often suffer. The layered structure of engineered wood allows it to be installed in areas and environment where wooden floors normally will suffer a lot of imperfections and issues. In addition, engineered wood is also a very long-lasting product and easy to maintain.
Engineered wood is sturdier
As we have already mentioned, engineered wood is made from three and more layers of hard-wearing wood species or flexible and resistant plywood. Each and every layer is arranged crisscrossed to the others and this system allows to engineered wood to reduce the impact of environment and different conditions. With humidity, temperature extremes and moisture being the most serious enemies of wood floors, the crisscrossed arrangement allows engineered wood to experience them pretty well and stay solid and strong.
Engineered wood is resistant to the climate impact
Well, we have already mentioned that temperature amplitudes and humidity can significantly affect the condition of the floor and made it experience a lot of damages, including cupping, braking, cracking, squeaking and lose planks and boards. However, engineered wood floors are most likely to stay stable regardless of the season and climate changes and you will find the affection of climatic changes minimised.
Engineered wood is easy to renovate
Because of the fact that hardwood is used as a top layer of every engineered wood plank, this type of floors can also be sanded and renovated. Getting rid of all the imperfections on the surface and preventing them grow bigger and cause massive problems is another way to enjoy your floor for decades.