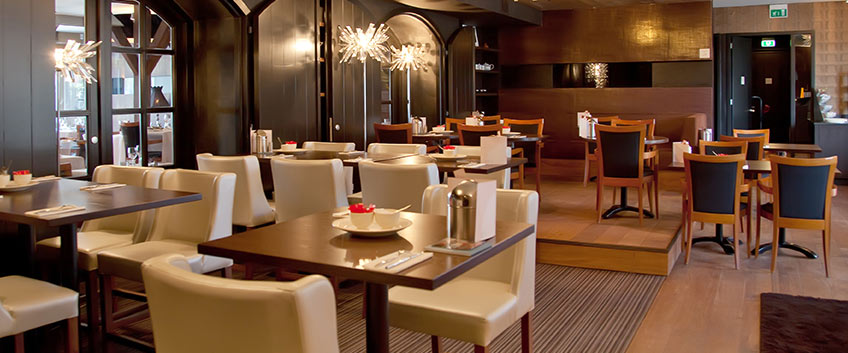 Choosing the best wooden floor for your home is not an easy task, indeed. It could be really challenging and overwhelming due to so much variety and options offered on the market. However, if you have more specific requirements, it will be easy for you to narrow down to the best choice. One common factor people are investing in wood flooring is because of the fact it is resistant to stress and the impact of high traffic. However, are all wooden floors made equal and are all of them equally resistant to high traffic? Of course not. Some wood flooring options will be great for busy areas, no matter if domestic or commercial, where a lot of high traffic and heavy footfall is expected, while other wood flooring options are better selected for areas like the bedroom, for example, where the floor won't experience that much of wear and tear.
Engineered wood flooring, for example, is known for its hard-wearing and long-lasting power. It is a man-made type of real wood flooring that comes with a unique and advanced structure that allows the engineered wood floorboards to be less prone to the impact of moisture and high traffic. The specific structure is constructed out of layers of plywood or softwoods that are glued together crisscrossed from the core of the floorboards that are then topped with a layer of thick hardwood called lamella. Thanks to this unique structure, engineered wood floors experience fewer issues caused by moisture, temperature fluctuations, and high traffic. Because of that fact, engineered wood floors are known for being extra hard-wearing and a perfect choice for busy, even commercial areas.
Let's find out more about engineered wood flooring and why it is a great choice for high traffic areas. Here is why you want to pick engineered wood flooring for your home or office:
Beautiful Appearance
Engineered wood, thanks to its top lamella layer of hardwood, looks exactly like solid wood flooring once it is installed. Therefore, engineered wood flooring ensures the same beauty, attractiveness, elegance, style, charm, and character every solid wood floor will bring into your home or office. Real wood flooring looks amazing in all types of interior styles, from cutting-edge modern to very traditional and classic. In addition, engineered wood flooring is available in a great variety of wood species, colours, textures, grains, natural patterns and can be additionally made to look a certain way and customised by using a beautiful finish or treating the floorboards professionally in order to transform their appearance and create a specific colour, texture, pattern, or style. Therefore, even the pickiest client will be able to find the exact match of what they are looking for and envisioning.
Lasting Power
Engineered wood flooring is mostly known for how long-lasting and hard-wearing it is, which means that once you install it, you will be able to enjoy it for many decades. Engineered wood flooring is the perfect choice for your home or for a commercial space where there is expected a lot of use, high traffic, heavy footfall. This type of flooring is pretty much resistant to the impact and stress created by high levels of use and won't experience wear and tear very soon. Thanks to its durability, engineered wood flooring is the best common choice for offices, restaurants, pubs and bars, hotels, and any other sort of commercial or public space. Thanks to the advanced structure of engineered wood flooring, it withstands heavy footsteps and constant pressure without experiencing excessive wear and tear or any other sort of issue.
Can Be Finished
There is still a misconception that engineered wood flooring and laminate are the same thing. However, they are not and engineered wood flooring can actually be re-sanded and refinished a couple of times in its lifecycle. This pretty much means that once you notice the floor looks too worn and aged, you can always opt for a professional service of sanding and refinishing, which will bring the floor back to its initial beauty and glory and make it as beautiful and as durable as it has been just installed.
Withstands Temperature Fluctuations
Besides its resistance to stress and high traffic impact, the durability of engineered wood flooring also comes from the fact that this type of flooring is highly resistant to temperature fluctuations and moisture content and withstands them better than a classic solid wood floor. Therefore, engineered wood flooring is also a common choice for bathrooms, kitchens, and basements where moisture content and humidity could be a problem and cause a number of issues with solid wood floors.
Affordability
In case you are shopping on a budget, engineered wood flooring is your best option. It usually is sold on a significantly lower price than solid wood flooring and you can find a lot of affordable options that still provide great quality and long-lasting power.