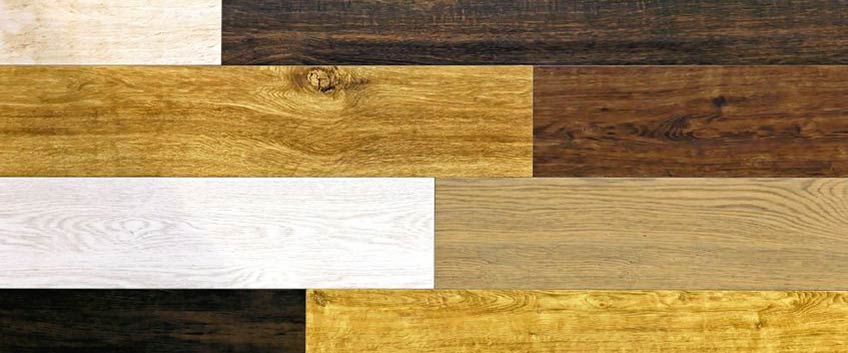 People don't get tired of comparing different types of wood and wood imitating products and we don't get tired to say over that your choice of flooring type always has to be reduced to what is actually suitable for your property. Today we would like to reveal when engineered wood is recommended overlaminate and inverse.
People often believe that engineered wood is a type of laminate. In fact, engineered wood has more similarities with solid wood. Engineered wood takes the best from both the hardwood and laminate world, being a natural wooden product and looking just like solid wood and having the sturdy construction of laminate. Laminate, on the other hand, is not a wood product but a wood-imitating. It has a layered structure and it is very solid, having a top layer of the image of wood under a clear glossy protective layer. Both options are recommended instead of solid wood in many situations. While hardwood floors are pretty sensitive to humidity and temperature and you can fit them only over the dry and smooth subfloor, engineered wood and laminate are more shocks- and moisture-resistant, having the flexibility of various installation methods even in humidity areas, bathrooms and kitchens and over the unlevelled subfloor and underfloor heating. Each of them is really easy to be installed either with glue or the floating way.
Laminate is in general cheaper than the engineered floor. However, you should remember you get what you have paid for. Engineered wood looks authentic and can last you for hundreds of years, while for one century laminate will be replaced up to 10 times. In addition, purchasing laminate may have its additional expenses, because some options require additional underlay for extra stability.
Both of the options are really easy to clean and require a simple and quick maintenance routine. Light weekly vacuuming and a damp mop are completely enough. However, because of the real wood nature of engineered wood, spills and liquids have to be removed immediately, otherwise, they will stain the surface. When it comes to more serious maintenance, there is a big difference between the two. Depending on the thickness of the top layer, engineered wood can be re-sanded and re-finished up to 4 times in floor's like and every time you will end up with the same brand new looking surface. Sanding and sealing are impossible with laminate.
Finally, let's talk about the visual appearance. If you are looking for that real wood authentic vibe for your home or working space, there is no contest between them both. Engineered wood is made to look exactly like solid wood and even with the highest quality laminate, you won't be able to get that organic and genuine vibe. It all depends on the look you are going for and if you are not that enthusiastic for having the organic and authentic twist, you can always count on laminate. Both of them come in hundreds, if not thousands of options when it comes to wood species, colours, shades, etc.