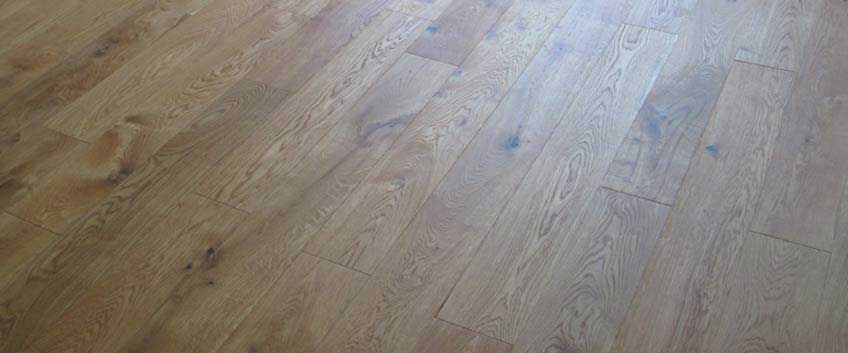 The basement is one more additional area of your property, which can be completely transformed and improved and turned into a spare bathroom, a play area for your children, or even a lounging area. If you are one of the lucky owners of a property with a basement, don't miss the chance to enjoy one more cosy and convenient area and explore the potential and the opportunities you have.
In order to add a lot of cosiness, warmth and inviting vibe to the basement you plan to renovate and transform into a living area, wood flooring is your best option. Real wood floors have the potential to make every space look elegant, classy, even luxurious and also very homey, cosy and nice. Well, everything sounds very nice, however, how about the moisture issues and how they affect the real wood floors?
There isn't that level under the ground area, where moisture is not an issue and this is completely natural and normal. However, moisture is the biggest enemy of wooden floors, because it makes the planks or boards contract and expand and that leads to major issues such as broken, damaged and cracked planks. Well, you still have the chance to enjoy a sturdy, solid and long-lasting wooden floor even in your basement, simply make sure to keep these few things into account.
First of all, the subfloor under the flooring needs some preparation. With the concrete subfloor, which most of the basements have and which often has a high level of moisture, you will need a professional help to keep this level within the expert's recommendations. If concrete cannot be dry enough for some reason, you have to invest in the proper damp proof underlay. The damp proof underlay will work as a barrier between the subfloor and the flooring and will reduce the impact of moisture and make the installation process easier and quicker. The best option over underlay is engineered wood, because it can be installed the floating way.
Engineered wood floor is the best option for basements in general. It is a completely real wood product, but unlike solid wood, it is man-made from several layers of lumber products, which are glued together crisscrossed. The crisscrossed arrangement concept is developed in order to be reduced the negative impact of moisture, humidity and temperature extremes on the floor and that way prevented a lot of the main issues, which destroy the appearance and the stability. Engineered wood is always topped with a hardwood veneer, which makes it exactly that beautiful as solid wood is, coming in a variety of wood species, colours, textures and styles. In addition, engineered wood, such as solid wood, can be renovated, re-sanded and re-finished, so it is a long-term investment, easy to maintain and look after.