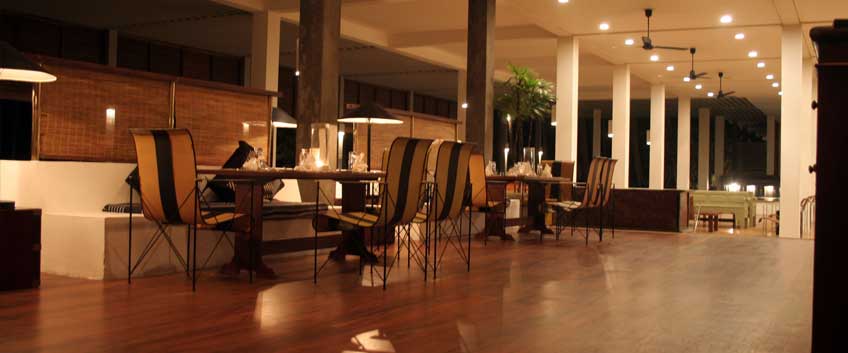 This article is a special one dedicated to restaurant owners, both new and fresh ones and those of you who have great experience and knowledge of the business. Owning a restaurant, one of the most important things you have to know is the appearance of your place. Of course, the food served is the main priority of a restaurant owner, however, the atmosphere of the place also plays a vital role in the entire success of the place. After all, clients also "consume" with their eyes and they want to enjoy not only food but also the entire atmosphere. The way your restaurant looks is automatically associated with the way you present your ideas and visions and run your business in general. So, for anyone either re-launching an existing restaurant by giving it the much-needed refreshment and renovation, or for adding a breath of new life into a restaurant that is new to you and you have just started turning into your place, here are a few helpful and inspirational ideas.
Your flooring choice is very important for the way the place is going to look like. In general, wood flooring is highly preferred not only for domestic, but also for commercial projects because of its natural elegance, class and beauty. In addition, wooden floors are highly versatile and come in a great variety of colours, textures and effects that can add a certain twist to any space and that can suit any given style and interior design. After all, we cannot come up with anything better than wooden flooring for the restaurant renovation project!
There is no getting away from the fact that your high hopes when renovating a restaurant or starting a business from scratch is the fact you expect a lot of clients, which means high traffic and heavy footfall. Although this seems like the best situation for you, it is not the best experience for wooden floors. Although wood floors are often very good at being resistant to a number of things and they don't show wear and tear that quickly because they are protected with quality and specially designed for the purpose of finishing product, those that are installed in busy areas can really suffer high traffic and heavy footfall that leads to a number of different minors and major imperfections and issues. This pretty much means that one of the main factors when choosing a wooden floor is its long-lasting and hard-wearing power. The same comes from the type of finishing product you choose because even the most solid and hard-wearing wood species can be easily affected and ruined if not protected properly. Sadly a fact that is overlooked very often.
Another important thing you have to take into account is the type of flooring itself. As you may probably already know, wooden floors come in a variety of choice, most popular out of them being solid wood timbers and engineered wood constructions. In general, solid wood is more sensitive to the surrounding environment and its impacts such as humidity, moisture, frequent temperature changes and high traffic.
Stay tuned for part two of the series and find out more about what to look for, when choosing a wooden floor for your restaurant.