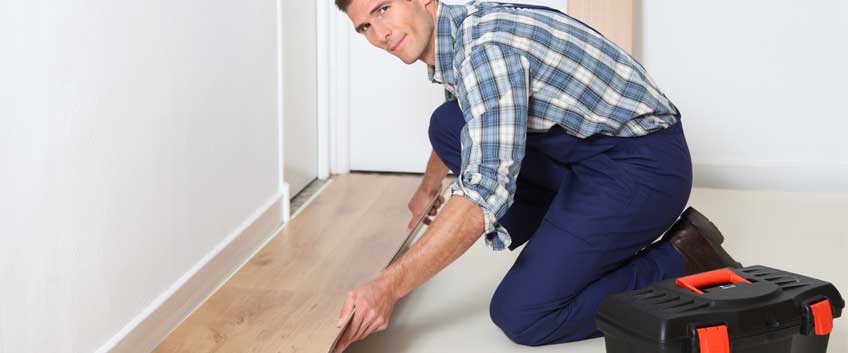 With wooden floors so beautiful it is easy to be tempted to have them installed in every space of your property. However, having a wood floor is not only a matter of personal taste and style but also needs some information before going to purchase it. There are so many different types of wood flooring on the market and then you have different types of wood species and each and every out of them reacts differently to the changes in the environment. For example, some types of wood flooring are more sensitive to the impact of the environment such as moisture, humidity and temperature extremes and tend to change very quickly in colour and structure with moisture as a serious issue. If you would like to have the natural elegance, class and beauty in every corner of your home, even in high levels interior humidity areas such as a bathroom, basement or kitchen, you have your option and it is called engineered wood floor.
Engineered wood is made to look exactly like solid wood when installed, however, it is an improved man-made version of the hardwood timbers. Engineered wood is made out of several layers of softwood, plywood or some type of lumber material and then topped with a hardwood veneer for that natural and beautiful look, available in a variety of wood species, grades, textures and colours. What makes engineered wood suitable for areas where moisture is an issue? It is its specific structure of layers, which are arranged crisscrossed in order to reduce the impact of moisture and humidity. Solid wood floors, as a completely natural product, are often a subject of issues caused by humidity and temperature extremes, which make the timbers contract and enlarge and this leads to cracked and broken boards or more serious problems. To prevent the "movement" of the planks, engineered wood floors are designed to be very hard-wearing and moisture-resistant.
So, if you are planning a home renovation and you want to take the opportunity to enjoy a stylish and cosy bathroom, kitchen or basement, engineered wood floors are your best option with their stability, resistance to moisture and nonetheless their beauty. Many people opt for using the potential of the basements and transforming them into living areas or playroom. Why not add some additional space to your house and take the opportunity to enjoy the space. Before going on wood flooring shopping, keep in mind you have to keep this information in mind. The subfloor of the room is equally important for the flooring as the environment is. With concrete being the most popular type of subfloor, you have to make sure to do the dryness test and that the level of moisture is within what is recommended by the experts.
If you need some additional information on the topic and professional advice, be sure to get in touch with our experts and we will answer all your questions!