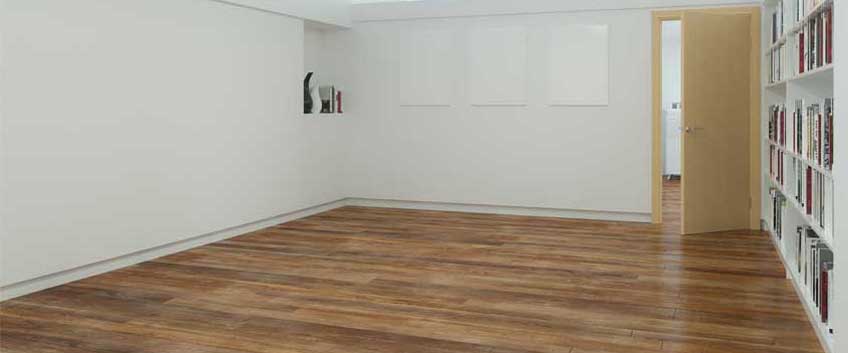 Not that it needs some advertising and marketing, because engineered wood floors are in their superstar phase right now, being preferred by many people over solid wood and parquetry because of many reasons, but today we will share with you the top 5 reasons we think engineered wood is a great investment.
Before starting with them, however, let us shortly explain once again, what actually is engineered wood. Engineered wood floors are manufactured the product, however, made from real wood materials. It is made to look exactly like solid wood, however, it is not that sensitive to the impact of the environment and is hard-wearing and resistant to the more damage caused solid wood suffers. It is because of the specific structure of engineered wood, made from several layers of softwood or plywood, glued together in a crisscrossed arrangement and then topped with a hardwood veneer.
We recommend engineered wood because:
It contracts and expands less – And, well, this is the biggest selling point of engineered wood over solid wood floors. Moisture and humidity are, in general, the biggest enemies of wooden flooring, because they make the planks and boards "move" and expand and this movement often leads to broken, cracked and loose planks and more. However, because of the crisscrossed arrangement of the layers, engineered wood doesn't suffer the same impact on the environment and stays solid and sturdy for longer.
It is an eco-friendly choice – For every 20 mm thickness of the solid wood timber manufactures can make at least 4 times the thickness of an engineered wood plank, which makes the second choice way greener and conscious.
It comes in a variety of grades – In fact, solid wood also comes in a great variety of wood species and grades, however, if you are pretty satisfied with the other benefits and advantages of having an engineered wood floor at your home or working space, you have the opportunity to find something for your personal preferences and you are not limited and don't have to make a compromise with the look and style. The perfect balance between appearance and durability, what more to ask for? In fact, depending on your personal taste and style, you can find the perfect planks for your interior design and choose from a great variety of colours, textures, grades and finishes.
Easy to install – Well, for us as a professional, this is the best feature of engineered wood floors. Unlike all the other types of flooring, engineered wood gives the great opportunity to be installed anywhere in many different types. Glued down, nailed or stapled down and even fitted floating for over damp and uneven subfloor or over underfloor heating, engineered wood is great for areas, where solid wood can't be installed.
Can be sanded and refinished – Another great feature engineered wood floors have borrowed from hardwood ones. No matter the condition and the age, engineered wood can often be re-sanded and refinished to perfection and when all the imperfections are removed from the surface, it will look not only better than the original condition but also bigger issues will be prevented to appear.