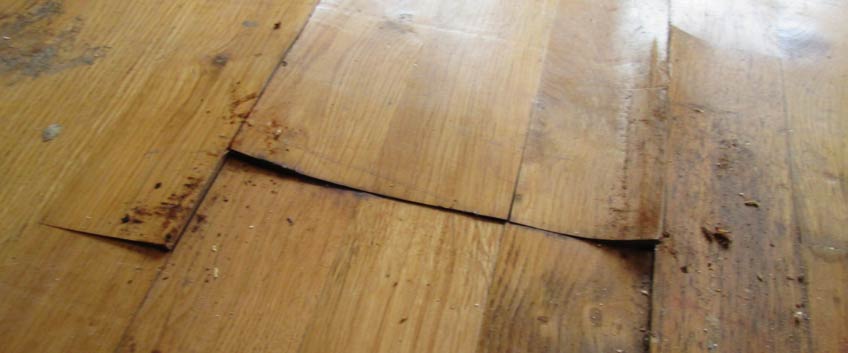 When shopping for a wooden floor for your bedroom, living area, or hallways, the choice is often a matter of personal taste and style and what will suit your interior design. However, when choosing to install a wooden floor in the bathroom, kitchen, basement, there are a few things you have to keep in mind and at the end the floor of your choice maybe not the best option. Even when it comes to all areas in the house, considering and keeping in mind the proper preparation will save you a lot of bad experience, money and time.
Amongst the main enemies of real wood products, moisture, humidity and temperature extremes are always something you have to know before going shopping for a new floor. Humidity and temperature amplitudes can cause very serious problems and in the end, make you replace your newly installed floor in no time. From contracting and expanding, which lead to broken and cracked boards, to other changes in the construction, stability and look, moisture can ruin the whole appearance of the floor and is, sadly, often an issue in bathrooms, kitchens and basements. Now, what to do and what to choose to prevent problems?
The prevention starts from day one. Before starting the installation process of your newly purchased floor, the subfloor is the first thing you have to pay attention to. Our recommendations are about concrete subfloors, which are a common thing and suffer very bad moisture. Make sure to ask for professional advice on how to handle the high moisture level of your subfloor, or better hire the experts. The concrete moisture level should be kept within the expert recommendations in order for the successful installation to be provided and issues and problems to be skipped in a long-term.
However, if the subfloor can't be completely dry for some reason, make sure you invest in the underlay. Waterproof surface membrane and damp proof underlay have to always be applied over damp concrete, otherwise, the moisture will soon or later start causing major problems. In case of underlay installation, engineered wood flooring is your best option, because it can be fitted the floating way, which is recommended.
Engineered wood is recommended in areas with a high level of interior humidity also for other reasons. Engineered wood has a specific structure, which is made of layers of lumber products glued together and topped with a hardwood veneer. The layers are arranged crisscrossed in order to reduce the impact of moisture, steam and temperature changes and keep the floor solid and sturdy. Engineered wood is also very hard-wearing and is a perfect choice for busy areas, which suffer a lot of high traffic.