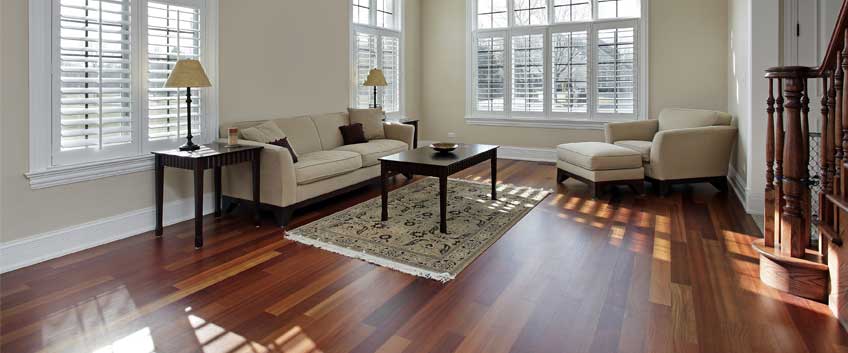 The idea of reclaimed engineered wood flooring and its existence may sound pretty crazy to you, right? Considering the fact that engineered wood is relatively a new kid on the block in general, how we are supposed to believe that reclaimed engineered wood is something real when there is not enough time already passed by for an engineered wood to get old… and reclaimed, right. Well, if you are considering that reclaimed engineered wood is more like hassle and fuss due to the big demanding for that particular style, we have a surprise for you, because it is not all fairly good marketing and advertising and engineered wood flooring in a reclaimed state is really a thing!
It is easy to see why so many people are drawn by the idea of reclaimed wood flooring. Some prefer it because of the lower price as it is a second-hand product, some love it because of its unique character and charm that flooring boards get spending their time with a previous owner and many are fans of the idea of sustainable and eco-friendly choice they make with purchasing reclaimed wooden boards and planks. In fact, reclaimed wood is all of the above and it can meet the needs of really many people.
If you want to get your hands on a reclaimed engineered wood flooring, we almost can guarantee that the wait will be long. Let's say it straightforward – engineered wood is simply a very new and fresh product on the market and, as you know, very durable and hard-wearing. It gets harder and harder for an owner to decide to replace it and, as you expect, to be ready to sell it as a reclaimed option.
Why so many people believe that the wait worth it completely? Well, engineered wood is known as a very popular option because of its natural beauty and the fact that it is way more durable, moisture and shock resistant than solid wood. Beyond that, if you want to fit your flooring where there is a risk of moisture and temperature fluctuations, engineered wood is the best solution you have, that is why so many people choose it for kitchens, bathrooms and even basements.
On the other hand, reclaimed engineered wood comes with even more advantages and a handful of beautiful features. It gives a unique touch whenever you want to mix and match modern with antique-inspired and incorporate it into your home décor and style, or you are ready to go that extra mile and have your home completely vintage-inspired. Equally amazing looking in homes with a modern, monochrome and minimalistic appearance or in a traditional, rustic and cosy setting, reclaimed engineered wood flooring can offer something that anything else cannot – background stories and charm that is based on years of loyal service for a previous owner.
You cannot go wrong with reclaimed engineered wood and if you are one of those very less lucky people that can get their hands on such a treasure, we recommend you not wasting a second and having this amazing solution with you back at home!