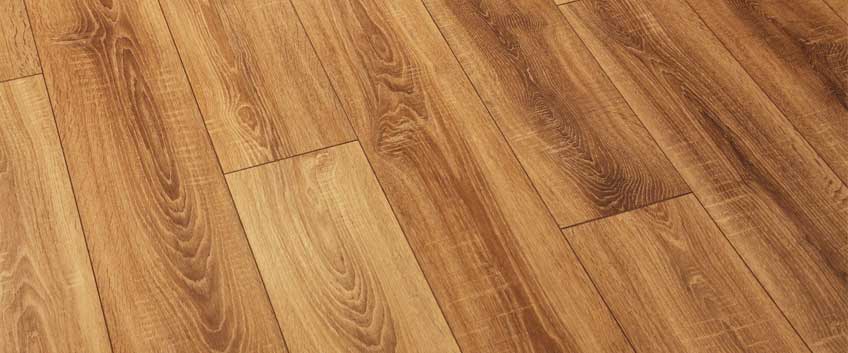 Today we are presenting the brief history of engineered wood. Comparing to solid wood floors, engineered wood is a relatively new product on the market, but the material already managed to gain a lot of popularity and wins over the hearts of thousands of people because of its functionality, natural beauty and easy-to-maintain nature. For those of you that believe that engineered wood and laminate are the same product and those of you that can't tell the difference between engineered wood and solid wood, we recommend you to have a look at the previous articles on our blog page and find out more. The subject of today's article is only historical, so without further ado, let's dive into the history of engineered wood and how it was invented.
Prior to the Second World War, most of the homes in America and Europe had solid wood flooring installed. Over the years, solid wood floors managed to turn from a luxury that is available only for wealthy people to something that almost anyone could enjoy installed in their homes. Typically, most of the homes were built on raised wooden subfloors, which were among the most popular architectural decisions back then and this has allowed solid wood timbers to be nailed down directly to the subfloor.
When the Second World War ended in the middle of the '40s, all young vets were coming back home, getting married, starting their families and starting to build their new lives. This is when the building industry was blooming strongly because there was a serious need for new houses. However, the new houses needed to be built quickly and inexpensively. So as a result, the existing architectural features like wooden subfloors were quickly substituted with concrete ones that were developed as new technology.
Of course, this was a problem for the solid wood flooring industry, because solid wood timbers weren't appropriate for installation over concrete. Even nowadays, no matter how advanced technologies are and how modernised the wood flooring branch is, concrete is still not the best option as a base for solid wood timbers, because solid wood is a completely natural material and is made entirely from natural wood, it reacts to the dampness of concrete and enlarges and shrinks constantly, which can lead to a number of issues and imperfections. So, there was a serious need for coming up with a better solution and still being able to offer the beauty and affordability of wooden floors. More and more homes were installed with carpets, or vinyl (back then it was known as linoleum) and the urge to bring back wood to the flooring market was huge.
So, the flooring industry has no other choice but to get together and come up with a good replacement for the solid wood timbers, otherwise, the industry would lose an even bigger amount of market share. And this is how engineered wood floors were born! What is the difference? Engineered wood planks have a special construction of layers that are made out of lumber materials and are glued together crisscrossed, then topped with a layer of hardwood and because of that made almost impossible to tell the difference between engineered wood and solid wood. This special construction makes engineered wood significantly less prone to moisture damages, which makes installing it directly onto concrete completely possible and without any damages and imperfections expected.