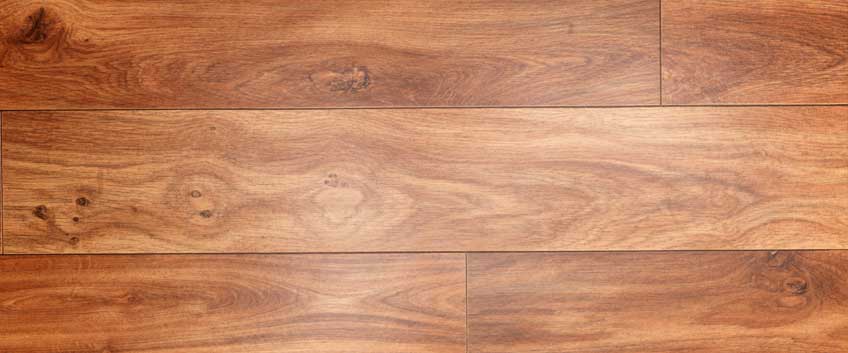 Engineered wood floors gain more and more popularity with every single day. In fact, they are now even more popular than the good old solid wood floors and their very successful substitute in terms of appearance, long-lasting power and durability. If you do not have any idea what we are talking about, here is a short explanation of what engineered wood floors really stand for. It is a man-made product that is made from real wood and lumber products and materials. Unlike solid wood boards, engineered ones are not made from one single piece of wood, because they have a structure of layers.
The number of layers determines the thickness of the floor and also its price and solidness. The more layers, the sturdier the whole installation. However, the main purpose of these layers is not only to make the whole composition sturdy and solid but also to make the whole floor more resistant to the impact of moisture, humidity and temperature changes. As you know, temperature and humidity can be very dangerous for wooden floors with making the boards enlarge and shrink and this movement leading to a number of possible issues and defects in the future. The structure of engineered wood planks makes this option better than solid wood in areas where humidity is an issue because all the layers are glued together crisscrossed in order to reduce the effect of moisture significantly.
Ok, engineered wood sounds great and also looks great, but in order to be even more helpful and to provide you with even more information when you are considering purchasing a new floor and you are in need of some professional recommendations and advice, here is a short and helpful list of the biggest pros and cons of engineered wood. Keep reading!
Pros:
Price – Engineered wood is way cheaper than the good old solid wood and this is a good advantage for all of you that are on a budget and looking for better options. In fact, engineered wood looks the same as solid wood, when installed and comes with the same great variety of colours, textures and undertones, so why you are still wondering?
Easy installation – Engineered wood flooring is different from anything else and doesn't require all the energy and time a conventional installation process requires. This type of flooring is designed not only to be easy to install but also comes with great flexibility and can be glued, nailed down, fitted floating and even laid over underfloor heating.
Stability – As we have already explained, the structure of engineered wood makes it very solid and stable. It is not that sensitive to the aggressive environment and high traffic. Match it with the right finish and you can enjoy it for decades!
Cons:
Distorted shape – Unfortunately, engineered wood is prone to shape distortions. This flooring can twist or warp easily and also is prone to dents and scratches.
Safety concerns – Some engineered wood flooring options come very cheap and because of that with really low quality. Also, the layers of wood adhesive that keep the layers in place might bring up some health concerns.