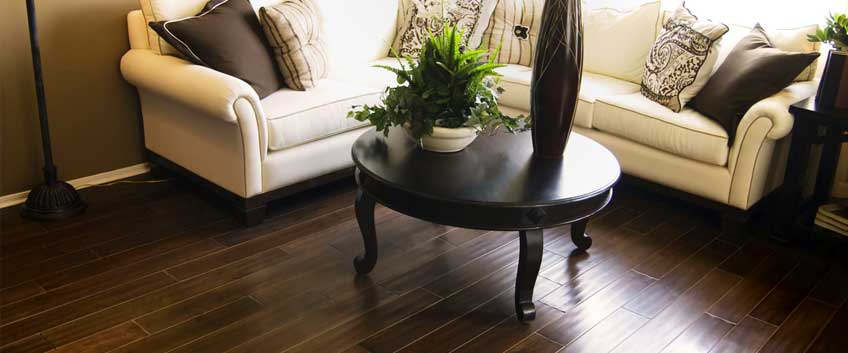 If you wonder what umber wood flooring is and what makes it different to the traditional domestic wood species, then we answer immediately! The difference between umber wood and the rest of the wood species is the colour. Umber wood has a colour that is in big demand right now, completely matching the current trends. The number of wood's colour is a natural brown shade that is very modern and matches almost all interior styles and setting, bringing a lot of elegance and cosiness. An interior staple from a new generation, umber wood floors are definitely living their best moment, being super trendy and super classic at the same time. In recent year's blacks, whites and greys were really in as wood flooring colour options, but the latest trends are all about back to the classic, beautiful and natural appearance of real wood.
Many people are looking for and will tell you that umber wood species are perfect to match to pastel colours as a part of your interior. Umber wood is nicely neutral and works as a perfect backdrop for an impressive palette of colours and for pastels particularly. There are a real depth and charm about the brown and cosy tones of umber wood species and even if you are not a big fan of the old-school, "rough" wood style, we are sure that you will admire the beauty of umber wood flooring. The colour and appearance are also very versatile and will look great complimenting a whole variety of different styles, from more classic to more contemporary. When you choose umber wood flooring, you simply cannot go wrong, here is why:
Brown and white matches like a match made in Heaven. Considering the fact that many people are falling in love with white furniture and white walls for the past few years and that white is a very universal and safe choice for many households, matching the white, light and crisp interior to some traditionally cosy, warm and brown umber flooring is nothing but a great and smart decision.
Introducing blue to a brown room, have you ever considered this idea, because it is really great! By matching these pretty opposite colours and mixing them you can create a real drama without even investing a fortune and breaking the bank. Match number wood flooring with brown furniture and walls and then simply add a few pops of cobalt blue colour and you are good to go!
Who said that blue, green and brown make the perfect pair? Well, you guessed it right! Thanks to the naturalness of brown umber wood, you can make blue and green really pop and stand out without making the room looks too overwhelming and engaging.
Here are a few more ideas for combining the natural brown umber wood flooring with a palette of brown shades, with purple and even brown with black or grey, if you feel risky!
Finally, the natural brown shades of umber wood species work great with the whole palette of pastel colours, from pale pink, blue and yellow to light lavender and green, be sure to match a few pops of pastel colours here and there with your brown flooring and here you are, having a room that represents a scene from Heaven!