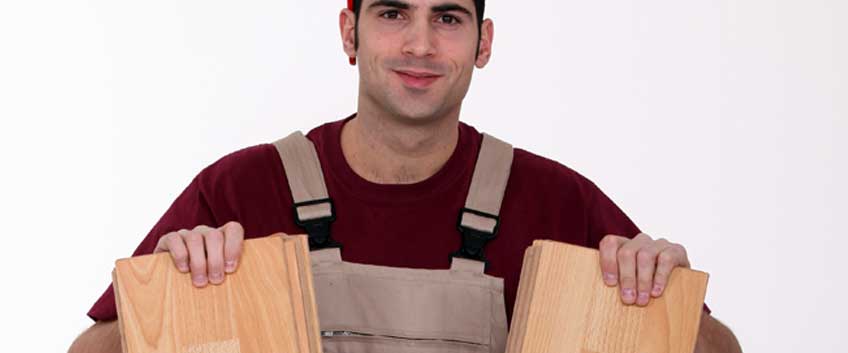 We understand that buying a new wooden floor can be a pretty serious investment and you want to get the best for your money. Considering its many benefits and advantages, wooden flooring is always a smart investment, however, you need to take a few things in account in order to make sure you are making the best decision. Of course, professionals are always here to help with advice and recommendations, so without further ado, let's get started and have a deeper look at what you need to know and look for when buying a wooden floor!
Take your time and do your research
As it starts with every home improvement project, doing your research is a very important part of the process. Before rushing to the store or the showroom and blowing your hard-earned money, take your time and try to find as much information concerning your wood flooring installation process as possible. And here we are talking not only for brands, manufacturers, suppliers and the quality of the materials they offer. Even more important than quality, when it comes to wood flooring, you have to make sure you are making the right choice depending on your requirements and the specifics of your setting and property, so have your time to find out more about different types of wood flooring, wood species and finishes and what will be your best match. Also, think about appearance and how your new floor is going to correspond with the overall atmosphere and style of your place. Ask the professionals for some additional recommendations.
Take a look online
Along with making your research and finding out about the basics, when it comes to wooden flooring, you want to have a lot of choices. And what better chance to see and have a look at all the great variety of wooden materials offered on the market than online? Online is where you can check out what is offered on the market and how much will it eventually cost. Look for different colours and styles, wood species and finishes, find out how people are incorporating their wood flooring choices with their interior design. Look for inspiration and ideas and who knows, maybe you are going to find the best alternative for you by that!
Take a look at the total cost
When you are buying a new wooden floor, you are not buying wooden planks only. Do not forget that for a uniform and beautiful outcome, you are going to need to purchase some additional accessories like mouldings, baseboards, etc. If you are not planning to install the floor by yourself, you have to look up for the costs of professional installation, sanding and finishing services too. Take into account all the details and you will have a very close idea to what budget you are going to need to have.
Decide on fitter contractor
In addition to what we have just said, take your time and do your research for a reliable and experienced wood floor fitting contractor, company, team. Do not go for the first name you can find online, or don't trust on recommendations only, be sure you are making a smart choice and investing your money in something and someone worth it.