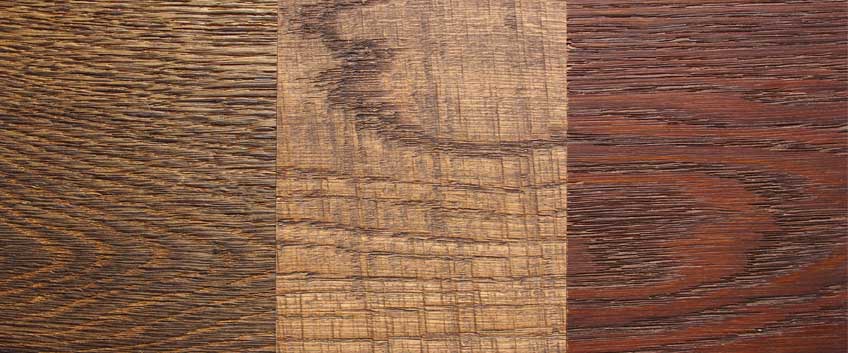 White and black wooden floors are a very popular trend this year… and for many years to come, we hope. White wooden floors add an airy and light feeling to every room, where installed, making it appear more spacious. White is also a perfect backdrop for any interior design, style, for bold furniture pieces, pop of colours and crazy decorations and looks great with everything. On the other hand, darker, almost black wood floors are very dramatic and elegant. Bold, charming, charismatic and almost mysterious, black wood is mesmerising and drawing attention like a magnet, being a good choice for the bold ones! White floors are very easy to maintain and clean, while black floors are pretty hard and won't make your life easier, that is for sure. Both black and white wood tones can be found in nature as well as achieved in a factory and the variety of wood species is huge. But have you ever thought about mixing and combining white and black wood together? Here are the options you have!
Combining black and white has not only decorative purposes, a great way to draw attention and get a great effect, but also a cost-effective solution. Black and white are also great colours to put together and play around with. They are extreme in terms of contrast, they are the two opposites, but they always work great together. When it comes to combining them both, some people may be worried about the huge contrast, especially when it comes to flooring. However, try to think outside the box and you will see that your choice is not limited at all and you have thousands of opportunities to make this work!
In different rooms
If you are really not that impressed by the idea of mixing black and white in one room, then you can try and use them both in different rooms, or areas of the house. This is a great way to dip your toe in the trend without going the extra mile. Simply be sure to choose white tones for smaller rooms, or for rooms like kitchens and bedrooms that need extra tranquillity and simplicity. Black would be great for lounge areas and for anywhere else, where high traffic is not expected.
In the same room
Once you decide to go for the monochrome palette, you would be impressed with your options of having black and white flooring in the same room. No matter what you choose, it is important to feel confident with the look. If you want to get great results, then be sure to take your time to research your options and plan, plan a lot if you are going to customise the look. Be sure to look around for such interiors, research online and think about what will work the best for your space.
Stripes
Eye-catching look on a budget? Then why not you try stripes or alternating planks in black and white? A straight black and white combination is one of your options, or you can soften the monochrome look by adding a few greys or natural colour boards. Black and white stripes can be a very interesting pattern for stairs, making them a focal point.
Geometrics
Think beyond stripes and go for geometrics! You can use long or short boards of a different colour for a great effect. Of course, this sort of effect is a bit harder to achieve, so it won't cost that less, but it worth it in the end.
Ombre
Ombre is another trend you can try at home. Go from pitch black to sharp white with all the in-between tones of grey in a pattern of your choice and you will get the truly fascinating final effect!