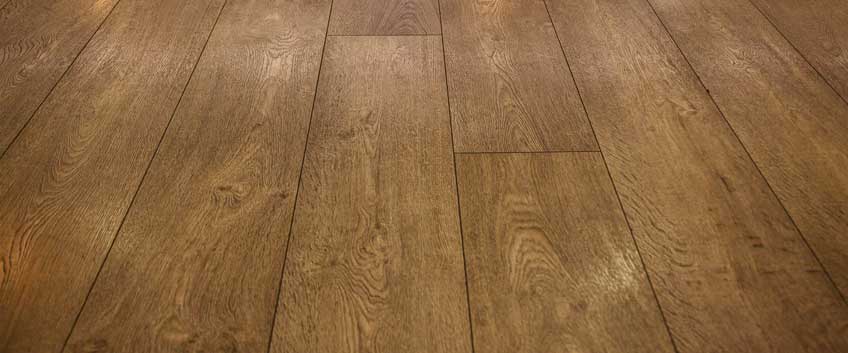 In order to explain what greater stability actually means in the flooring branch, let us first off explain the nature of engineered wood floors. First off, let us say this once again – engineered wood floors are not laminate. Unlike laminate, engineered wood is made entirely out of real wood products, be it hardwood, softwood and other lumber materials. However, unlike solid wood timbers, engineered wood is not made out entirely from one piece of real wood and it is a man-made product with specific construction. Engineered wood typically consists of three to nine layers of different lumber materials and veneers. All the layers are glued together and pressed crisscrossed and then topped with a layer of hardwood. For the top layer can be used all wood species that are typically used for solid wood floors, which means that when installed, your engineered wood floor will look exactly like solid wood with no way to tell any difference at all. As we have already mentioned, the main difference comes from the construction of layers.
Since the grain of each layer runs in a different direction, this adds a lot more stability to the floor than usual. Because of this, the wood will expand and contract significantly less, when exposed to humidity, moisture and even excess water as well as regular temperature changes. Unlike solid wood, engineered wood floors are very stable and solid because of this grains feature and they are highly resistant to the most issues and imperfections solid wood is prone to. Thanks to this, engineered wood floors can be installed in a lot more areas as well as rooms and spots, where humidity and moisture are an issue like basements, bathrooms and even in the kitchen, where temperature changes are expected.
The top layer of engineered wood consists of high-quality hardwood that is finished with a moisture- and damage-resistant finish too. Because of that scratches, dents and other imperfections are less expected as well as less experienced. As long as you make sure that you take proper care and maintenance, engineered wood floors will remain beautiful-looking and extra solid for many decades. However, if scratches, gaps and other issues are experienced with time, engineered wood can still be sanded and refinished, just like solid wood, and look and feel amazing back again. Sanding and refinishing cannot happen as often as it is with solid wood, so make sure you avoid and prevent issues.
The most common problems with solid wood are usually heat and moisture-related. These problems are not expected with engineered wood floors that contributes to their greater stability and solidness. While solid wood timbers are expected to warp, cut, swell and even split apart under certain conditions, engineered wood can successfully overcome these problems and remain to look amazing and feel very stable and solid. Because of that and as we have already mentioned, engineered wood is highly suitable for areas, where moisture, humidity and temperature changes are an issue as well as over underfloor heating, over concrete that is below or above grade and in rainy climates.