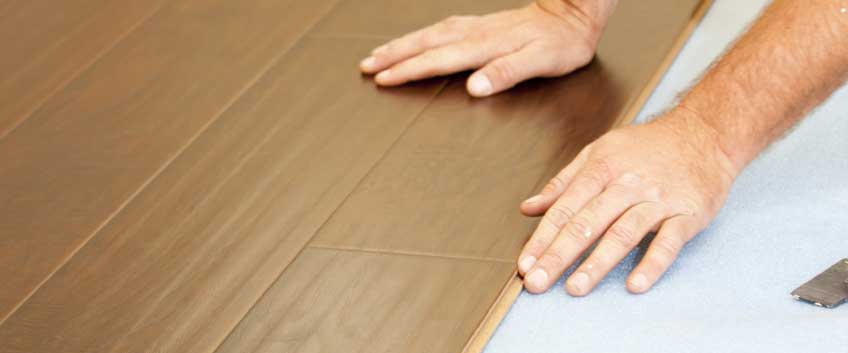 There are many things you have to consider when going on a wooden floor. Starting with the look you are going for that will match your personal taste and interior design to its functionality, stability, durability, there are really a lot of things you have to be aware of. The type of installation is one of them. While being a matter of knowledge and experience for the flooring professionals that will recommend you on the most appropriate installation method for your project, it won't hurt to know a bit about the alternatives you have, so you can understand your wooden flooring better and even attempt to DIY fitting it at some point.
If you are not aware of the fact that wooden floors can be installed in different ways, then let us start explaining to you that the wooden boards you will soon enjoy in the shape and form of a beautifully arranged and solid floor can actually be fitted differently and it all depends on the individual characteristics of your project. Nailed down, glued down, fitted with a click system or laid down floating, there are four main different options you have. For most of the projects, the most important thing that determines the installation method is the subfloor.
There are a few subfloor options you may start build on – concrete, plywood, old wooden flooring. Overall, concrete is the most popular and common of them. Concrete subfloors are also those that need extra preparation before installation, especially in newly built properties. While still damp and relatively new, concrete won't make the perfect base for wooden flooring and it needs to be dried, cleaned and levelled, so it can be completed even for a sturdy construction. Of course, there are always cases, when concrete cannot be completely even or dry because of a number of reasons. In this case, there are some additional steps that have to be taken. First of all, layering the subfloor with underlay is essential so this underlay can work as a natural moisture barrier and insulation. Because of the underlay, floating installation is always recommended over it. Floating installation means that the wooden boards won't be nailed down to the subfloor (which is impossible with concrete), or glued down. Wooden boards are arranged specifically, so they can make sturdy construction without using adhesive, nails and screws.
Another case when the floating installation is recommended is when you want an underfloor heating system installed. In this case you can go for engineered wood flooring that is installed floating over the heating system. Why choose engineered wood? In a nutshell, engineered wood is better than hardwood in terms of energy efficiency and will most successfully prevent cold draughts from entering the room and warm air from inside leaving the house. In addition to that, engineered wood comes with amazing flexibility in terms of installation and can be successfully fitted floating in any room of the house of your choice, even in busy areas that experience a lot of high traffic and heavy footfall.