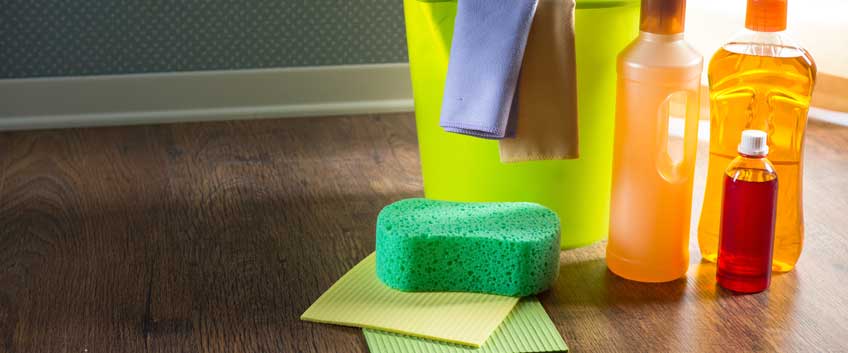 Considering the fact that many people are still not entirely sure they understand what engineered wood flooring really stands for, it is pretty logical that many people also do not understand the principles and recommendations for successful, correct and efficient engineered wood flooring. Let us start this article by reminding you that engineered wood is nothing like laminate because it is made out of natural lumber, softwood and hardwood products only. However, although it looks like solid wood, engineered wood is not that similar to solid wood timbers too, because it is a man-made product. With all the being said, is engineered wood flooring requiring a special, a lot more different cleaning routine than anything you know by now? Let's see!
Engineered wood flooring is designed to be significantly less prone to common issues and problems that are otherwise pretty damaging to solid wood timbers. Although engineered wood is pretty resistant to shock, moisture, humidity, high-temperature changes, high traffic, heavy footfall, etc. and unlike solid wood is not going to react with enlarging and shrinking to any liquid spilt or to a damp subfloor, it is important to remember that engineered wood is still not made out of iron and because of that it sometimes can get damaged.
Because of that having a good and trusty protective maintenance and cleaning routine is the way to go and enjoy your engineered wood flooring for a long, long time. Prolonging its life includes the popular regimes for solid wood, including wiping off any spills and stains as soon as possible, cleaning with a damp mop only when required and when vacuuming is not enough, using a cleaning product that is designed for engineered wood only and has a neutral pH for its finish, etc. Removing dirt, grime and dust regularly (on an everyday basis) is as important for engineered wood as it is for solid wood, otherwise, you risk the appearance of scratches and quicker wear and tear. You can successfully do that by using a soft-bristled broom or your vacuum machine but make sure to use the attachment for hardwood.
Any further and more thorough maintenance of your engineered wood flooring will be required occasionally and only when you start noticing some major changes in the initial condition of your floor as well as some significant wear and tear and imperfections. This will require some professional help because your floor then is probably in need of sanding and refinishing. Sanding can happen up to 5 times in the life of the engineered wood floor, it all depends on the thickness of the top hardwood layer. Refinishing is recommended right after because sanding will open to pores of the wood and the sealing product now can penetrate into the wood and adds protection and strength from within. The sealing product will also form a protective layer on the surface and prevent further stains, dents and scratches.