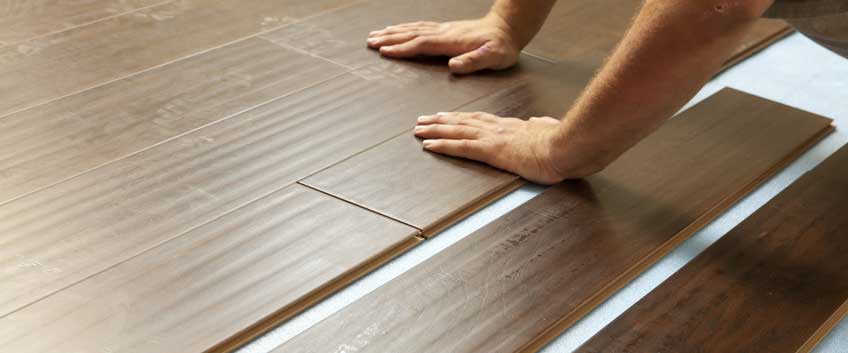 Wood flooring is a great feature of any interior. Besides its amazing visual appearance, elegance and unique style, wood flooring is highly preferred by many people because of a number of other reasons. One of the most popular reasons to prefer wood flooring over any other option on the market is the fact that this type of flooring, no matter if solid wood, engineered wood flooring or even parquetry, is very easy to install. A hassle- and stress-free installation process is definitely a bonus and makes wood flooring even more and more beloved and wanted. What if we tell you that wood flooring installation could be even easier than you have ever imagined and expected?
For the last few decades the market gets more and more creative and improved in offering a number of innovations and alternatives that allow not only more solid and unique-looking wooden floors, but also easier to maintain and install. With nowadays market, you really can have everything you want… and you can have it faster than ever!
Let's be real, wood floor installation can be expensive. Even worse – it can be expensive and poorly done, no matter if you work it as a DIY project, or you decide to hire professionals with a good reputation. It is well worth doing your research before starting such a project and no matter if you feel confident enough to do all the job by yourself, or you feel forced to hire a professional and experienced company because you cannot tell the difference between a hammer and screwdriver, you have to be sure to have a look at the click system wood flooring installation options on the market!
Click system wood flooring (also known as lock or locking) worth checking it, because it will not only make your life easier but also reduce the installation costs significantly, as well as reducing the time you need for the whole installation process. Lock wood flooring involves a specific way of fixing the boards together that is easy, simple and straightforward. Even if you do not consider yourself as a handyman, or as an enthusiastic DIY-er, you still are completely able to achieve great results in almost no time at all!
Lock wood flooring is both available in solid wood and engineered wood options and it is also a really great alternative if your installation budget is on the lighter side, or if you simply want to attempt installing a wooden floor all by yourself. Click system wood flooring comes in planks that interlock at the sides and ends without the need of glueing and nailing. This is also a great option that is almost completely moisture resistant because the edges and ends of each plank lock to the next one so tightly and moisture cannot pass through at all. Because of that lock wood flooring is a great option for areas, where interior humidity and moisture are an issue and highly recommended for bathrooms and kitchen areas.