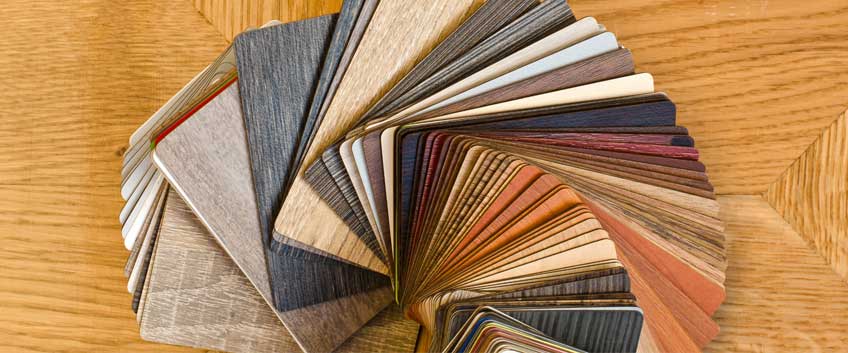 For the many years we work on and gain experience in the wood flooring branch, we came to the conclusion that choosing the right wood species for your floor is a crucial moment and very, very essential thing if you want to enjoy your real wood floor for as long as possible. Of course, not everyone is the same, not everyone's needs and requirements are the same, there are so many different lifestyles and different places to live in or work in and here is why there are so many wood species a floor can be made of. Each of the wood species can add a lot to your home or workplace not only in terms of visual appearance but also in terms of functionality and practicality. Today, we provide you with a short and helpful guide of the main domestic wood species that are used for manufacturing a solid wood or engineered wood flooring and we hope you can benefit from this information and make a sustainable, confident and smart choice.
Ash
Ash is a very durable, versatile and hard-wearing type of wood and is usually used in all areas, where high traffic and heavy footfall are expected, like, for example, kitchens, living rooms, etc. Ash is also a very good option for working areas, offices, restaurants and all those kinds of business facilities and premises. Ash is available in a wide palette of bright tones and it is easy for you to find what fits your style.
Beech
Beech naturally comes in light, bright and airy shades that brighten up the room and make it appear more spacious. Beech is also incredibly hard and durable and is suitable for high traffic areas too. Beech comes with straight grain for all those fans of the minimalistic and uniform style.
Birch
Birch often comes with a very interesting grain texture and a wide palette of colours and adds a lot of character to the room with a rustic and unique appearance. Although birch is softer than the other options mentioned in this article, it is still durable enough to last lifelong.
Cherry
Cherry is one of the most popular domestic wood species because of its natural red-ish shades and undertones that appear to be unique and very beautiful. Cherry's colours are very rich, deep, dramatic and luxurious and this is how the wood species add a lot of character, luxury, elegance and distinctive style to each room, wherever it is installed. Cherry is recommended for light traffic areas like conservatories or bedrooms since it is a softer alternative to other wood species that are popular in the floor manufacturing industry.
Jarrah
There is a big chance you hear about Jarrah wood species for the first time, but we are about to fix this mistake for you. Jarrah is a durable, long-lasting and hard-wearing wood species that provides a unique and contemporary finish and appearance. Jarrah comes from Australia and features a dark, deep and rich colour, even grain and coarse texture. Jarrah has extreme hardness and is very suitable for high traffic areas.
Be sure to stay tuned for the second part of the wood species guide series!