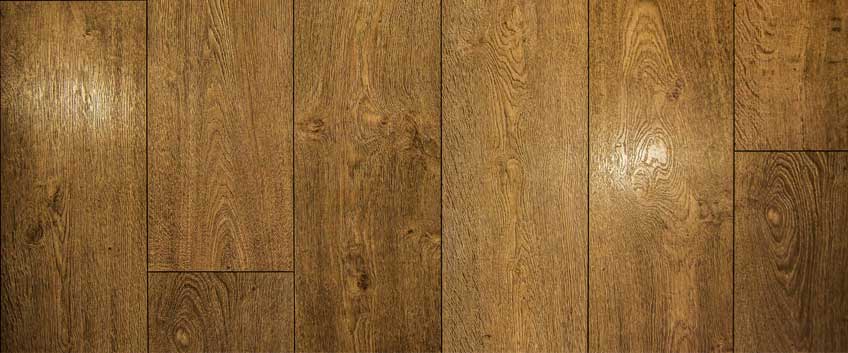 We guess that this is the last thing that will come to your mind, when buying a new wooden floor, however, if you are trying to run away from a slippery flooring (be careful when running away, this might be a bit tricky!), then hardwood flooring is most probably right up your alley (and if you just don't care about slipperiness and such things, then hardwood flooring is, again, your perfect opportunity to have a stylish and long-lasting floor). In fact, hardwood surfaces are, by any means, not more slippery than most other hard floor surfaces, however, hardwood can be treated and made to be practically no slippery at all. And that is a good thing, especially if you have young children running around your house, or cats and dogs (or if you are super clumsy, but that is yet another story for another article). Even if you don't have trust in those high-gloss hardwood surfaces that look like an ice skating rink, do not rush to grab your skates, because you are not going to need them at all!
No matter if you are considering solid wood or engineered wood floor installation, there are many ideas and ways available to make your wooden floor as anti-slip-resistant as possible. Even for commercial settings, where slippery surfaces under the feet can be a serious issue sometimes, hardwood flooring is offering peace of mind and a lot of stability. Solid ground under your feet, what more do you need?
If you are worrying about your newly installed wooden floor being slippery, don't panic, because there are plenty of basic anti-slip precautions you can take and achieve a solid and sturdy base. One of these includes the finishing and polishing process. As you may guess, polishing is going to add a certain level of slipperiness to the hardwood surface. Oil-finished floors, on the other hand, just don't have the same problem, because wood oils are practically soaking into the wood, adding a lot of protection and preservation, however leaving the original texture on the surface untouched. When it comes to placing rugs over your hardwood flooring, if you want to make sure that these won't move around like Aladdin's flying mat, then be sure to invest in anti-slip matting under all rugs and runners around the house. Do not get tempted to get rid of all mats and rugs around the house, because they are a perfect way to add a pop of colour and style as well as protect the wood in those high traffic areas.
Hardwood stairs are maybe the most tricky place when it comes to anti-slipping and the most challenging to make totally slip-resistant. An easy anti-slip solution for wooden stairs is adding a non-slip nose to each step that will transform them into a safe space for the whole family. Anti-slip wooden floor treatments are actually a thing and they are performed to the wooden surface. Such treatments usually contain minerals or small beads that create an anti-slip texture (think of an old-style gym, theatre stages and dance floors!).