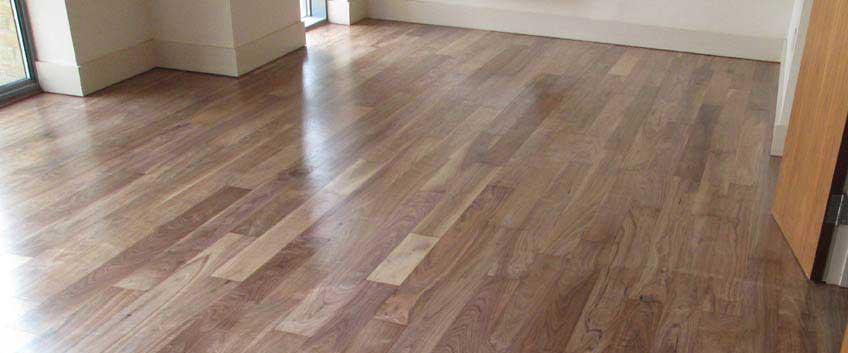 One of the most famous flooring solution nowadays and the best option available on the market for both domestic and commercial projects is engineered wood flooring. It is manufactured from layers of softwood or plywood while the top one is made out of hardwood. One of engineered wood's advantages is the natural origin and the authentic look reminding us of solid wood when installed. Here is a list of some more features that are tempting enough to make you consider the purchase of engineered wood planks:
The contractions and the extensions are not so much as it is with solid wood flooring
Probably one of the biggest benefits of engineered flooring is the fact it is not that easily affected by indoor humidity and moisture. Because of the concept, it is made by, it can be installed in areas, where solid wood floors are usually not recommended, such as areas with higher levels of humidity.
The look of this type of material is almost the same as solid wood when installed. Engineered wood flooring was first launched on the market in the '60s and its look has improved in the years, so you should not worry about the look of your interior.
Engineered wood flooring is a sustainable and conscious purchase
If you decide to buy engineered wood flooring, you support the reduction of the amount of wood used for manufacturing because its production requires fewer materials than the production of solid wood timbers. So, by purchasing it, you actually help nature save trees.
Great variety of styles and colors
Engineered flooring can be found on the market in many different colours, shades and finishes. It can be made from lots of popular wood species, for example, walnut, oak, and also more exotic types such as bamboo. You can also buy prefinished engineered wood planks with lacquered or oiled finishes used. So, no matter what kind of flooring you are searching for, engineered flooring can offer a lot of different styles to match your personal preferences and individual interior design desires.
Easy fitting
Engineered flooring can be fitted very easily. You can either use the services of a professional company, or you can try and install it on your own. The click system of installation is easy and simple. Engineered wood floorboards are broader than the other types, which on one side means that less lumber material is used for manufacturing and on the other side installation takes less time. Some of the boards of this kind of flooring can be really wide.
Engineered wood floors can be sanded
Yes, you can rely on a professional sanding service to revitalise the look of your engineered wood floor. Sanding is recommended up to 4 times in the life of your floor, depending on its age, condition and the thickness of the top layer. Sanding will make the flooring looks new and will bring back its shine. You will also be able to get rid of some marks and scratches. Of course, when you are done with the sanding procedure, you will have to apply a finish for additional protection and a fresh and sleek look.